Zeus **Courtesy Listing**'s Web Page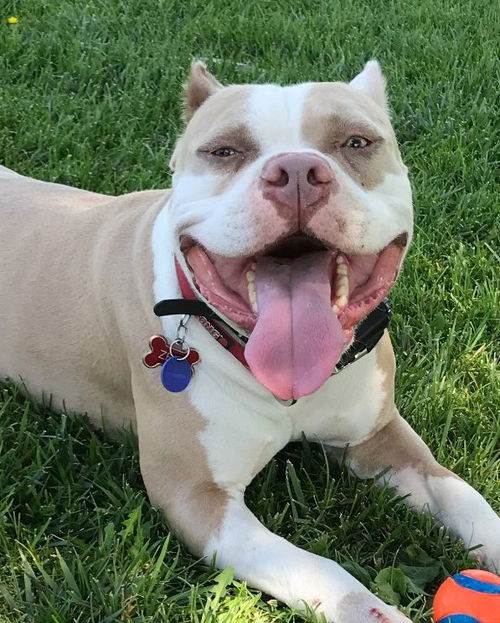 Name:
Zeus **Courtesy Listing**
Status:
Available for Adoption
Please Note: This animal is listed as a courtesy to another organization. Please be sure to contact the foster/caretaker for more information about him.
Breed:
American Staffordshire Terrier / Mixed (short coat)
General Potential Size:
Medium
Current Age:
11 Years 1 Month (best estimate)
Activity Level:
Moderately Active
Indoor or Outdoor:
Indoor Only
Description:
I am backed into a corner. I have a 9-year-old Am Staff mix who I rescued for my niece 6 years ago. He initially did not like men but came right up to me to the surprise of the staff at the pound. Long story short, my niece after five years decided she did not want the financial responsibility of caring for Zeus. I took Zeus in because I did not want him to go back to the pound or humane society. He does not do well in a cage. My other two dogs have not fully accepted Zeus into the pack, but they do sleep together, pal around etc…but there is a divide between my other two and Zeus. My HOA is on me about having three dogs. Only allowed to have two.
I have recently had all my dogs trained via a dog psychology center. The center trained me in how to behave/control the dogs. Best training, I have ever had. Zeus responded extremely well to this. Basically, I let the "pack" know that I'm the Apex Predator and not to worry about other people, animals etc…I have control. They are all now a pleasure to walk with both on and off leash.
Pros about Zeus : He is extremely loving and will be glued to your side once he imprints on you, he is very protective in that he will try to save you from drowning in the pool, he loves to lay right next to you, he loves horse poop…wait, that's a con, he looks tough but he's a softy.
Cons about Zeus : he has separation anxiety but has improved dramatically, does not like to be kenneled, does not do well around aggressive dogs but is chill with cool dogs. He does not like shady men or men who are not confident and act weasley, needs to take medication (vetmedin) for a low-grade heart murmur (on a scale of 1-10 he is considered a 3), he does have a high prey drive and no lizard is safe.
I want to keep him with my pack, but it is becoming difficult for me working, single dad, moving, and not having the time to fully dedicate myself to three dogs. I walk them twice a day. I will not send him to the pound or humane society, so I am looking for a good home. He will not just go to anyone. Also, one of my dogs has high anxiety and it bleeds off into Zeus. I know Zeus will do amazing as an only dog or with another dog that is chill and not dominant. Open to suggestions and advice. My heart is already broken but I know in the long run it will be better for all parties involved.

Escondido, California. $200 rehoming fee. Contact bojak80@yahoo.com.
Other Pictures of Zeus **Courtesy Listing** (click to see larger version):

263.3k

924.7k

248k

503.4k

1065.4k