COURTESY POSTING - Leelo's Web Page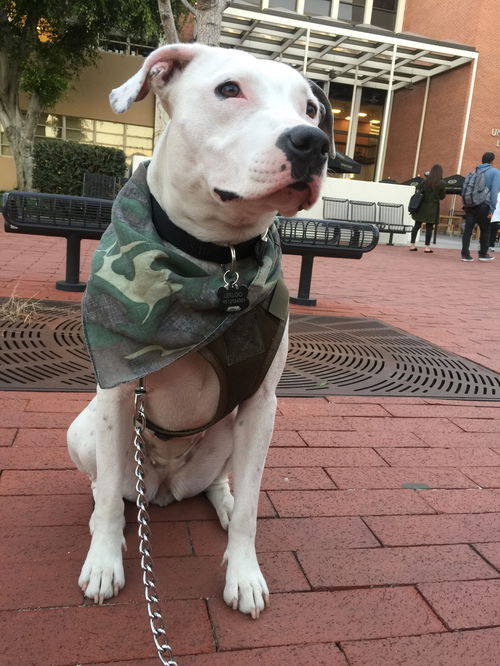 Name:
COURTESY POSTING - Leelo
Status:
Available for Adoption
Please Note: This animal is listed as a courtesy to another organization. Please be sure to contact the foster/caretaker for more information about her.
Breed:
American Staffordshire Terrier / Mixed (short coat)
General Potential Size:
Medium
Current Age:
7 Years 9 Months (best estimate)
Activity Level:
Moderately Active
Indoor or Outdoor:
Indoor Only
Description:
Leeloo is an excellent dog who I rescued a couple of years ago. She loves to cuddle all day long and chase lizards. She is mellow and even tempered. She needs to be in a one dog home; she is scared of other dogs and needs to be kept separate. She is a loving dog looking to bless another family with her smile and affection.
Contact Info: Veronica at (951) 258-4501 or v3rjay@yahoo.com
Good with Kids: Yes.
Good with Dogs: No.
Good with Cats: Unknown.
Other Pictures of COURTESY POSTING - Leelo (click to see larger version):

948.8k

1138.7k

1619.6k

2014.5k

1456.5k