COURTESY POSTING - Benz's Web Page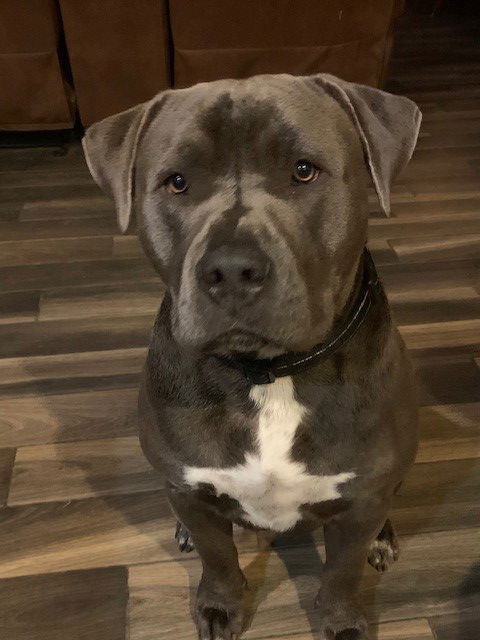 Name:
COURTESY POSTING - Benz
Status:
Available for Adoption
Please Note: This animal is listed as a courtesy to another organization. Please be sure to contact the foster/caretaker for more information about him.
Breed:
American Staffordshire Terrier / Mixed (short coat)
General Potential Size:
Medium
Current Age:
3 Years 6 Months (best estimate)
Activity Level:
Moderately Active
Indoor or Outdoor:
Indoor Only
Description:
Benz is from a litter of 10 and was hand raised by myself and my daughter with all his siblings. He is absolutely handsome and has a very laid back personality. Loves people and kids, great family dog, but needs to be the only pet. He behaves well in public and loves playing in water and the outdoors. He even helps me lay my granddaughter down for a nap, allows her to hug his neck until she falls asleep and then quietly sneaks out of the bed with me. It's super cute.
Other Dogs: Dog Selective; should be only pet.
Kids: Excellent
Cats: No
If you are interested in meeting Benz, please contact Cathi at (951) 990-0528 or cathimartin777@yahoo.com
Other Pictures of COURTESY POSTING - Benz (click to see larger version):

145.7k

61.7k

131.6k

81.2k